Art Village Park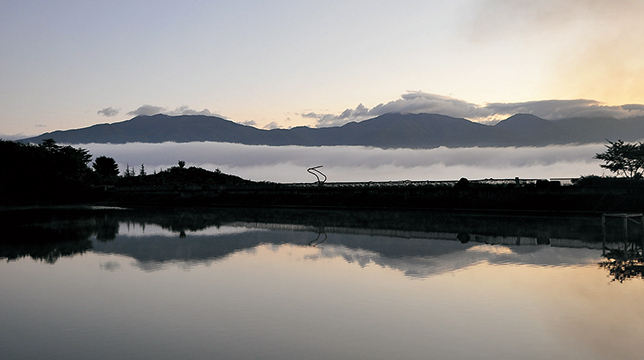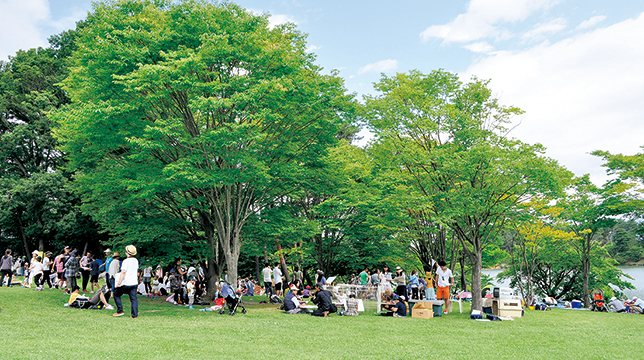 Art Village Park spreads out around the Myojin Pond in which the change of the seasons is reflected. The majestic view of Mt. Asama across the Chikuma river is exceptionally spectacular.
Near the pond is a symbolic work of art called "The Balustrade Way" produced by Toyomi Hoshina (Associate Professor, Tokyo University of Arts), a sculptor from Kitamimaki. In addition, because the history of Kitamimaki is related to the Sueki culture of the Nara period, a full-scale climbing kiln with three baking rooms is also installed here.
About the facilities
There are dynamic stone pergolas, bamboo paper (takegami) workshops, wood decor cottages complete with kitchens and shower rooms, accommodation facilities Yaehara hotspring and Myojinkan, and facilities where you can enjoy the enriching experience of art and the outdoors.
Event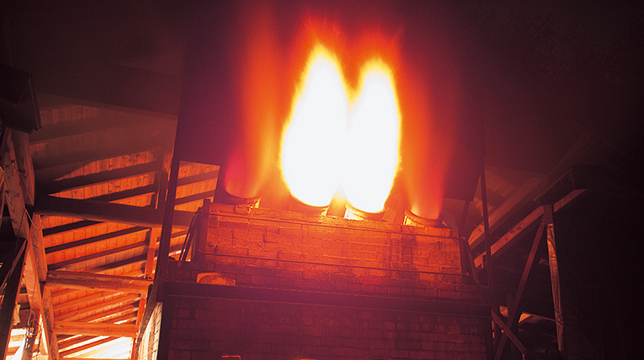 The "Fire Art Festival" is held in early October every year, offering a variety of events relating to taste, art, music and the gathering of many ceramic artists and musicians, with the theme of encountering beautiful nature and art.
Umeno Memorial Picture Gallery · Fureai Hall
A modern painting museum in Art Village Park where you can enjoy art and nature. A collection of masterpieces such as works by local painters and forgotten writers are gathered and exhibited, with a focus on the work of frustrated genius painter Shigeru Aoki from the Meiji era.
In the cafe attached to the facility, where you can overlook Myojin pond and the Asama mountain range, you can enjoy several kinds of tea such as "Tomi Blend" which is a unique and secret combination of teas sent directly from India. By all means, please stop by the cafe after experiencing the outstanding goods / masterpieces of the Umeno collection.