Festivals of Tomi City
Yunomaru Highland Azalea Festival
Mid-June to early July is the best time to see the azaleas of Yunomaru Highland.
This video shows what the event was like in 2016.
A mountain lift to Azalea Plain runs in the summer.
Service period: June 4 (Sat) ~ July 3 (Sun)
July 16 (Sat) ~ July 18 (Sun)
August 11 (Thu) ~ August 16 (Tue)
Name: Yunomaru Highland Azalea Festival
Unnojuku Fureai Festival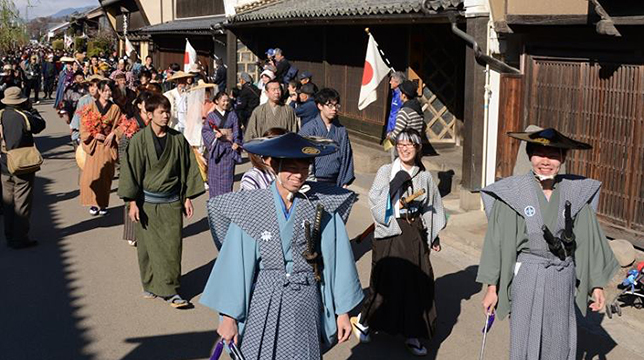 This is a festival held on November 23 (Labor Thanksgiving Day) at the former Hokkoku Kaidō Highway Unnojuku. Many activities are offered, including period costumes and Urayasu dances, a rickshaw service, and the sale of specialty products such as "Walnut Ohagi (sweet rice balls)" and "Hoto Noodles". Let's enjoy meeting the local people in the atmosphere of the Edo period for one day in late autumn.
※ If you are coming by car, please use the shuttle bus to / from the city hall as much as possible as there are few parking lots.
Name: Unnojuku Fureai Festival
Address: (the area of ) 1052 Motounno, Tōmi City, Nagano Prefecture, Japan 389-0518
Fire Art Festival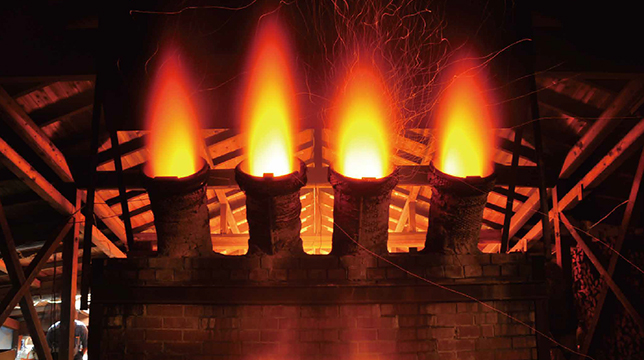 This is an art festival held each year in October at Art Village Park.
Interesting items related to "fire" and "art" such as art candles, fireworks and a climbing kiln are on display. There are also workshops, pottery / craft markets, outdoor stage events such as live dancing, and the "A Taste of Tomi" section where you can taste the produce of Tomi City.
Address: 1806-1 Yaehara, Tōmi-shi, Nagano Prefecture, Japan 389-0406(Art Village Park)
Kyoho Grape Kingdom Festival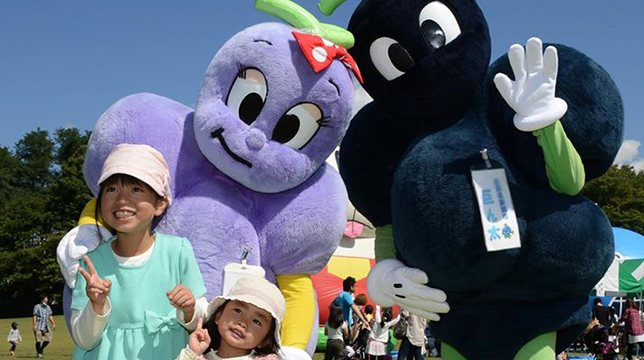 This is a festival centering on the harvest festival of Kyoho Grapes, and is held in the central area of Tomi Central Park on the third weekend of September. Kyoho Grapes and various other grapes are sold, and stage events such as dances and songs are performed.
Name: Kyoho Grape Kingdom Festival
Address: Tokida, Tomi City, Nagano Prefecture, Japan 389-0515(Tomi Central Park)
Raiden Festival ~ Tomi Dosukoi SUN SUN ~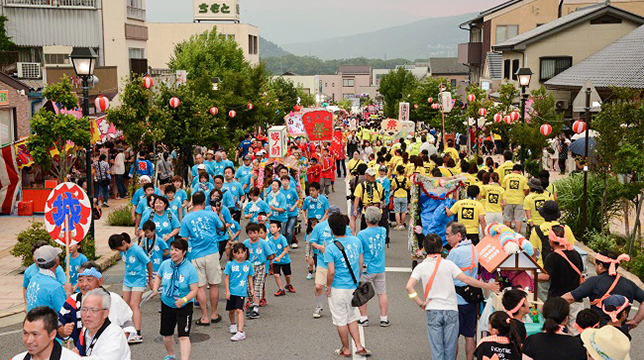 This is a citizens' festival held on the first Saturday of August.
The whole Tanaka shopping district becomes a stage for singing and dancing, with food stands and various events as well. The climax of the festival is a parade dance for men and women of all ages to the original song "~ Connect your Hearts ~ TOMI, to me!"
Name: Raiden Festival ~ Tomi Dosukoi SUN SUN ~
Address: Entire Tanaka shopping area